<![if !vml]>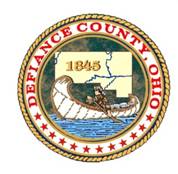 <![endif]>
DEFIANCE COUNTY EMPLOYMENT OPPORTUNITIES
††††††††††††††††††††††††††††††††††††††††††††††††††††††††††††††††††††††††††††††††††††††††††††††††††††††††††††††††††††††††††††††††††
Click here for application
PLANNER POSITION
Entry Level
Maumee Valley Planning Organization (MVPO) is accepting applications for an entry-level Planner. MVPO is a non-profit, regional planning agency servicing Fulton, Henry, Defiance, Paulding and Williams Counties. This position is a full-time position. Pay will be commensurate with experience.
JOB RESPONSIBILITIES: The responsibilities of the Planner include but not limited to: assisting senior staff in collecting and analyzing data; administering and writing grant proposals; preparing reports and presentations for community groups and public officials; conducting development reviews; coordinating and implementing various Federal and State programs.
QUALIFICATIONS: At minimum, the position requires a Bachelor's degree in Planning, Public Administration, Construction Management, or related field. Successful candidate must possess strong written and verbal communication skills; demonstrate knowledge of planning and zoning principles and practices; and be self-motivated with the desire to work in a hectic yet professional business environment. The successful candidate must maintain a valid Ohio driverís license.
METHOD OF APPLICATION AND DEADLINE: All interested applicants must submit a resume and three professional references, along with a cover letter to:
Maumee Valley Planning Organization
1300 East Second Street, Suite 200,
Defiance, OH 43512
Or e-mail to: MV-Planning@hotmail.com
No phone calls.
Application deadline is Monday, October 19, 2015