<![if !vml]>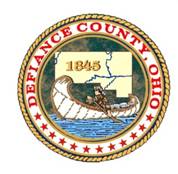 <![endif]>
DEFIANCE COUNTY EMPLOYMENT OPPORTUNITIES
††††††††††††††††††††††††††††††††††††††††††††††††††††††††††††††††††††††††††††††††††††††††††††††††††††††††††††††††††††††††††††††††††
Defiance Soil and Water Conservation District Vacancy Announcement:†
District Technician II
Employment Status:
The District Technician II position is a full-time position, subject to a 90-day probationary period.† Employee will be required to work 40 hours per week on a regular schedule.†
Position:
Although employed solely by the Defiance SWCD, this position will split work time between the Defiance SWCD office and the Williams SWCD office (Bryan, Ohio).† The employee will be expected to report directly to each SWCD office on assigned days.† The position will be under the administrative supervision of the Defiance SWCD Board of Supervisors and the day to day supervision of the Defiance District Program Administrator.
Duties and Responsibilities:
Responsibilities for the District Technician II will include, but not be limited to:† providing technical and engineering field assistance to District landowners, operators, and units of government; conducting engineering surveys and preparing engineering plans, reports, and cost estimates for Conservation Works of Improvement projects and other best management practices; performing project layout, oversight, and verification of proper project construction; providing technical and engineering training to District Technician I positions; conducting tours, field days, and other public presentations; and assisting with all other District programs as needed.
Qualifications:
At minimum, candidate must possess a high school diploma or GED with at least eight (8) years of experience in surveying and design in the agricultural/civil engineering field or a four-year degree in civil engineering with two (2) years of actual experience.† Candidate must also be familiar with natural resource management, environmental science, and agricultural practices and have excellent communication skills.† Candidate shall be proficient in AutoDesk Civil 3D, ESRI ArcGIS, and have extensive experience with Microsoft Office applications.† Employee must pass a pre-employment background check and drug screening and must possess a valid Ohio driverís license.
Hours of Work:
Work hours will be scheduled upon hire with a regular schedule of eight (8) hours per day, Monday through Friday.† Occasional evening and weekend work may be required.
Essential Functions:
The District Technician is predominantly a field position that will involve a high degree of energy and mobility for outdoor field activities but will also require duties inside the office.† Employee must be able to operate a motor vehicle, possess a valid Ohio driverís license, be insurable to operate a government owned vehicle, and must be proficient in the use of computers, software, and internet/e-mail.
Wages and Benefits:
This will be an hourly-paid position with pay commensurate with experience, qualifications, and available funding.† Wage range is $14 to $20 per hour.† Employee will be under the Ohio Public Employee Retirement System and will be eligible for vacation, sick leave, and Defiance County health insurance benefits.
Equal Employment Opportunity:
All programs, services, and employment provided by the Defiance Soil and Water Conservation District are offered on a non-discriminatory basis without regard to race, color, national origin, gender, religion, age, disability, political beliefs, sexual orientation, and marital or familial status.
Application Deadline:
Anyone interested in the position should contact the Defiance SWCD for an application and submit the application and resume (with at least three references) along with a cover letter to the address below.† Applications will be accepted until 4:00 p.m. on Wednesday, May 2, 2018.
Jason Roehrig
Defiance SWCD
06879 Evansport Road, Suite C
Defiance, Ohio† 43512
(t) 419-782-1794
(f) 419-782-1791
__________________________________________________________________________________________________________________________________________________________________________________________________
AMY M. GALBRAITH
DEFIANCE COUNTY
CLERK OF COURTS
221 Clinton Street
Defiance, Ohio† 43512
Telephone:† 419-782-8587
Fax Number:† 419-782-2739
Deputy Clerk
The Defiance County Clerk of Courts is accepting resumes for the position of Deputy Clerk.
Duties include: Draft, prepare, and issue motor vehicle titles and watercraft registrations.† Calculate and collect sales taxes and title fees.

Strong skills and experience in data entry or word processing is required.

Ability to work well in a team environment, maintain confidences, and exercise sound judgment and discretion required.

Attention to detail and accuracy is required.

Please forward your resume with references to:
Amy M. Galbraith, Clerk of Courts
Defiance County Clerk of Courts
221 Clinton Street
Defiance, OH† 43512
Or email to clerk@defiance-county.com
Applications accepted until 4:00 p.m. on Friday, April 27, 2018.
Defiance County, Ohio does not discriminate in employment on the basis of race, color, religion, sex (including pregnancy and gender identity), national origin, political affiliation, sexual orientation, marital status, disability, genetic information, age, membership in an employee organization, retaliation, parental status, military service, or other non-merit factor.
Part- Time Nutrition Driver at Defiance County Senior Services
The Board of Commissioners of Defiance County is accepting applications for the position of part-time Meals on Wheels delivery driver at Defiance County Senior Services. This position requires transporting Defiance County Senior Services meals Monday through Friday, approximately 5 Ĺ hours per day. This position will primarily be throughout Defiance County. Applicants must possess a valid Ohio driverís license, proof of insurance and an acceptable driving record. Starting pay is $9.60 per hour.
Applications are available at both Defiance County Senior Services locations Ė 140 East Broadway Street in Defiance and 708 East High Street in Hicksville. Applications are also online at www.defiance-county.com.
Applications will be accepted until job position is filled.
Please submit completed applications to:
Tina Hiler, Director
Defiance County Senior Services
140 East Broadway, Defiance, Ohio 43512.
An Equal Opportunity Employer
For job opportunities with the Defiance County Engineerís Office, please click the link below.
http://www.defiance-county.com/engineer/JOB%20POSTINGS.htm