2005 Magic Show
Garbage is My Bag by Jack Golden
November 3, 2005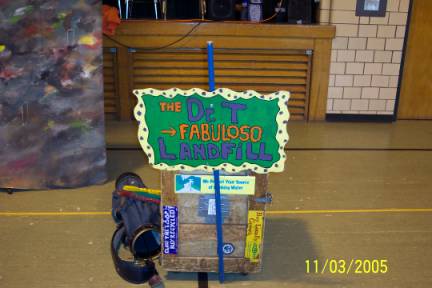 Jack Golden also known as Dr. T.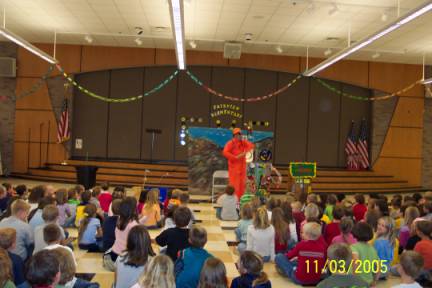 Jack explains recycling to the students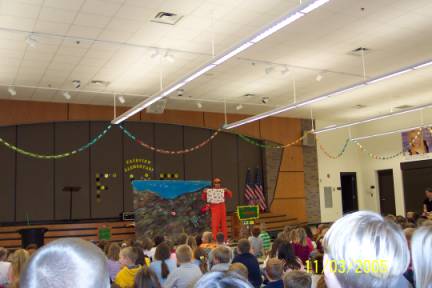 Jack demonstrates types of recyclable items that came out of his landfill. These items could have been recycled, instead of going to a landfill.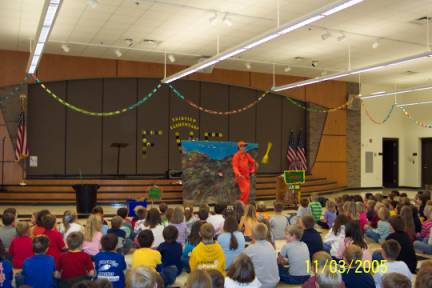 The students were very impressed with his juggling routine too.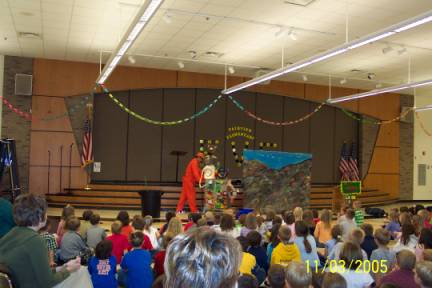 Jack Presents his recycling machine.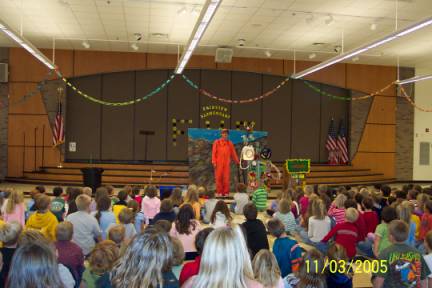 He tells the students how it works.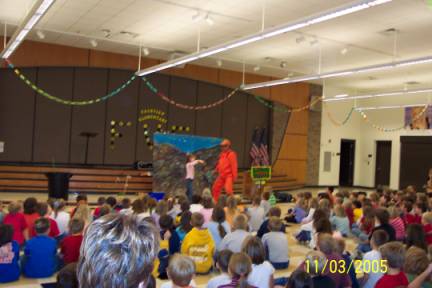 Of course a volunteer is needed.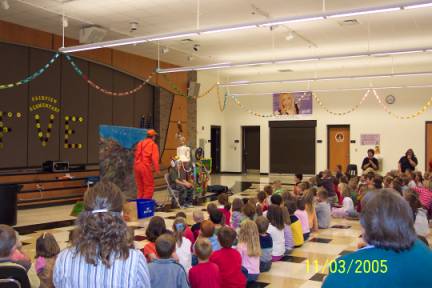 The machine is working sending "brain" waves and creating recycling products.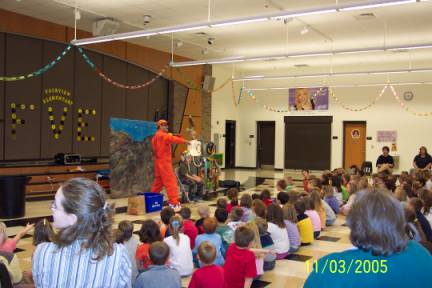 TA DA! The audience also helps with the recycling machine.