Project Life Saver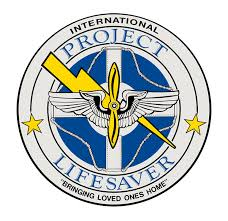 Project Lifesaver is a program that locates people that have been diagnosed with brain disorders (i.e., Alzheimer's, Autism, Down's Syndrome, and Dementia) who wander away from their caregivers.
How does the program work?
Clients enrolled in the program wear a bracelet that contains a battery operated transmitter that emits a Radio Frequency tracking signal. If the client wanders away, the caregiver notifies the Defiance County Sheriff's Office by calling 911. A Search and Rescue team responds to the client's area last seen and uses a mobile receiver to pick up the client's signal, thus locating the person.
Who can be on the program?
Any child or adult who meets all the following requirements:
Lives in Defiance County.
Has a diagnosed brain disorder.
Has wandered away from a caregiver in the past.
Has a caregiver 24 hrs a day . (i.e. Family Member, Family Friend)
Caregiver is willing to check the battery every day and keep daily log.
Will wear bracelet 24 hrs a day.
How much does it cost?
The Program is FREE.
Donations from organizations , businesses, and individuals fund the program.
Program Sponsors
The Defiance County Sheriff's Office and Defiance County Senior Center co-sponsor the program.
The Defiance County Sheriff's Office conducts search and rescue efforts when necessary.
For Additional Information Contact: The Project Lifesaver Coordinator, Lieutenant Dan Crites, at 419-784-1155